Why Castro Valley Unified School District?
In partnership with the community, Castro Valley Unified School District educates students in a learning environment that is safe, nurturing and culturally responsive. Students are guided by excellent inspired staff, utilizing innovative instruction, curricula and technology.
What kind of schools are in the Castro Valley?
Castro Valley High School Redwood High School Castro Valley Virtual Academy Roy Johnson Adult Transition Program Castro Valley Adult & Career Education Community Adobe Art Gallery Castro Valley Community Alliance District Student Leadership Alliance (DSLA) Measure G Bond Program Center for the Arts (CFA) East Bay Coalition for Public Education
When is MLK Day 2022 in Castro Valley Unified School District?
In honor of Dr. Martin Luther King Jr. 's birthday, Castro Valley Unified School District (CVUSD) will be hosting a celebration of Dr. King from 10:00 am to 11:30 am on January 17th, 2022. The theme for this year's celebration will be Supporting Our Community through Continuing Dr. King's Work.
When do I need to register my CVUSD student?
All new and returning CVUSD students will need to complete registration prior to the start of the school year. Listed below are the details about our process which is partially online in the Aeries Parent Portal and partially in-person.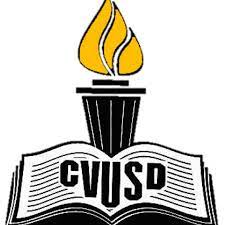 Public Notice: Environmental Science Adoption Materials Preview
NOTICE IS HEREBY GIVEN that the Castro Valley Unified School District is in the process of adopting new Environmental Science materials. Environmental Science has not had a new textbook since 2006. Teachers have been working together to select and evaluate new materials.
CVUSD invites you to join our Virtual School Smarts Parent Engagement Program!
School Smarts is a free parent education and engagement program that brings our elementary school parents together with the common goal of supporting and helping their children succeed in school. Participate in authentic family engagement through meaningful discussion about how to best support your child's educational journey.